The Gordon Story
The original school at this site was called Grangehill Road School and it opened on 3rd February 1902 in temporary buildings with a roll of 110 infant pupils. On 22nd August 1904, the present building was opened with an infant school on the ground floor, a boys' secondary school on the first floor and a girls' secondary school on the second floor. The head of the boys' school was instrumental in renaming the school The Gordon. There was a huge rise in the numbers of pupils at the beginning of the first world war due to the influx of munitions workers who occupied the hutted housing that was erected in the area. Extra corrugated outbuildings were placed in the school playground - they are still here!
By the 1930's, the Gordon Infant School sent its pupils to either Deansfield or Eltham CofE when they reached junior age. The Gordon boys' and girls' schools tended to take the majority of their pupils from either Deansfield or Eltham CofE once they reached secondary age. In 1948, the girls' and boys' secondary schools combined to form a mixed secondary school.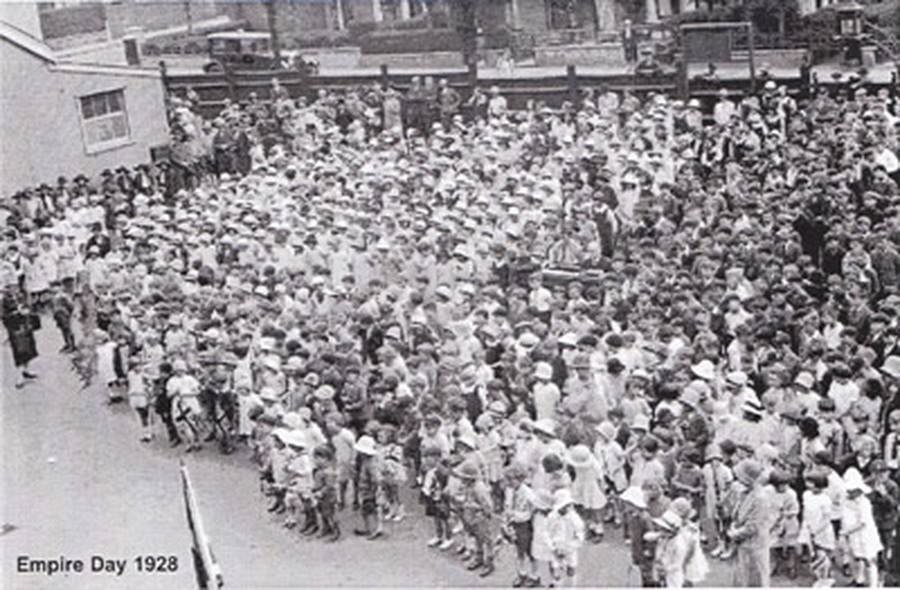 By late 1957, the Gordon Infant School roll had fallen to 81 pupils. In 1960 the parents were informed by the managers and Divisional Office that the school would close. In 1961, however, the Ministry of Education refused to give permission for this and, in 1965, it was decided to re-organise the school as a JM & I with Nursery. In 1966, Mr Stephenson became the first Headteacher of the Gordon JM & I School. There were three infant classes and one first year junior class. Meanwhile, the intake to the Gordon School dropped in the 1960's because of the building of three new comprehensives in the area and so in 1967, the Gordon Secondary School closed.
In January 1982, Mr Farrar became Headteacher. At this time the school occupied the ground and first floors, and the Teachers' Centre and Adult Institute occupied the upper floors and the hutted playground accommodation. In September 1995 the Teachers' Centre moved to Eltham Green School. The school was given all of the main building accommodation except for the north wing second floor, which housed the Adult Institute.
In September 2000 Greenwich Education Authority increased the Gordon School intake from 45 children per year group to 60. By 2009 the Adult Institute had left the site.
Mr Taylor, the current Headteacher, has been in post since April 2008.