Forest School
What children learn in Forest School

Forest School builds on the children's innate motivation and positive attitudes to learning, offering them the opportunities to take risks, make choices and initiate learning for themselves. We want children to show responsibility for the world around them and demonstrate respect for the wildlife in it.
Our approach to teaching in Forest School

Children are given many varied opportunities to explore and experience their surroundings in Forest School. They will build their substantive knowledge of the natural world through practical activities. The children go out in all weathers, all year round, exploring and learning from the seasons and environmental changes.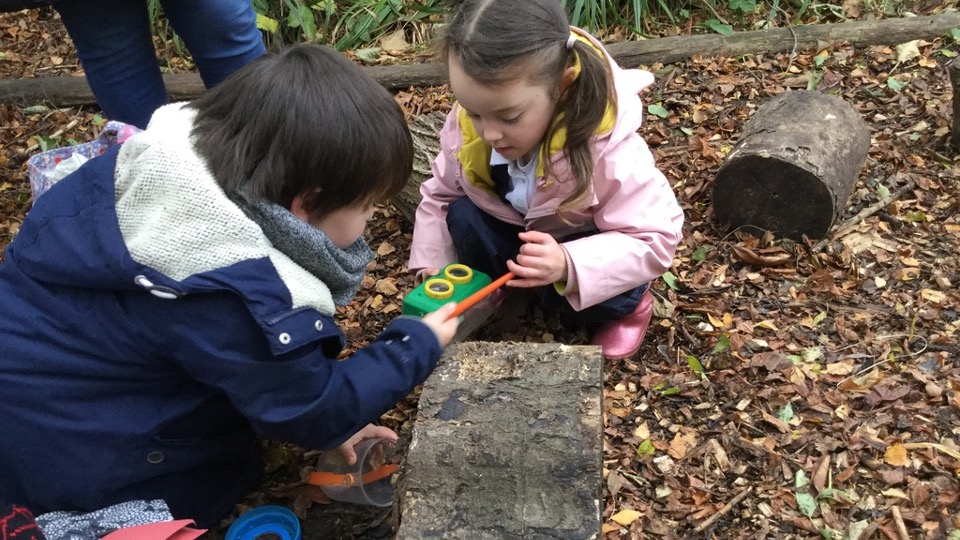 Children's achievements in Forest School

By following the children's interests and using natural resources in our on-site woodland area, Forest School stimulates creative thinking, problem-solving and skill development, all within play-based learning.